Salt, this is all for you...

:::

from
paperbackwriter

Happy Birthday, Hunny. I hope that schmoopy-riding porn says, 'I love you and hope you have a fantastic year'...as well as giving me an excuse to draw freckles on Jensen's cock : )
Have a wonderful day, Darling! ♥ ♥ xxx

:::

from
ar_richardson

I hope you have an absolutely perfect birthday. You've given me support and cheered me on and helped make my venture into fandom warm and welcoming! Thank you for being an amazing person.

:::

from
big_heart_june

HAPPPPPY B'DAY, my lovely! <3
Having you on my flist is a true delight and I hope we remain friends forever. I always look forward to your comments, they make me smile and giggle and they're just so appreciated. You're such a lovely, genuine, sweet and warm person and I feel blessed knowing you and having you on my flist <3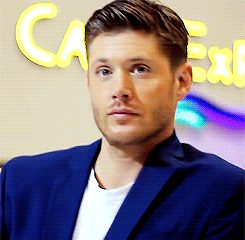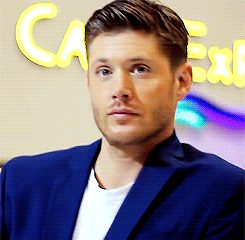 I hope you have THE BEST birthday because you deserve alllll the shiny love and happiness <333333

:::

from
casey28

You're so lovely and awesome, bb, and I love having you on my flist. I hope you have a wonderful birthday! <3

:::

from
debauchedsock

I did actual research to verify this information, it was...bandwidth consuming! But, you are the first person I ever contacted through this account on LJ, because you were, and are, one of my favourite authors. I distinctly remember being far too chicken to put myself out there, but one day I went on your journal, and you were leaving. I am forever grateful to that post because it put me in touch with you, the most thoughtful, supportive, perceptive person I have ever had the privilege of knowing.

Its no secret that you hold a special place in my heart, which makes your birthday one of my favourite days, so I hope you have an absolutely amazing one! Maybe next year I'll be around for it, and you'll come show me all the best grocery stores. :B

Always the latte ;)

<3 Rose

:::

from
dreamweaver37

Dear LiveJournal wife,

*ehem* As you know, I am EXTREMELY fond of you. I don't marry just anyone, you know. There was a lot of competition for the position. You know by now that if you EVER need anything, you come to yours truly, because what is the point of having a gay online husband if he doesn't think you hung the moon? Which I do. Think.
You may not see all your sweet, endearing traits that make you ridiculously lovable, but I am willing to nag you until you do.
Love yourself as much as you give love to others, and you'll be getting it about right, because you are awesome. <3



Lovexoxo, Tommy

:::

from
ephermeralk

HAPPY BIRTHDAY, YOU. I love how wonderfully supportive you are, and how it's always so easy to have fun and intelligent conversations with you, my dearest! I hope you are having a fabulous day :D

xoxo

E

:::

from
estherg63

You are a really talented writer and a generous, kind-heared person. I wish you a glorious birthday and a year full of joys and triumphs.

:::

from
frostfalcon

Have an awesome Birthday and thanks for taking the time to write and share your stories with us. I hope you have a wonderful upcoming year !!!

Cheri - frostfalcon

:::

from
herminekurotowa

Dear saltandburnboys,

Wishing you all the best!!! I'm sending tons of love and ♥♥♥ and cute puppies.
You're a wonderful person, a brilliant writer, and a good friend. I'm happy to know you because you enrich my life. ♥ And now I'm going to ruin the mood with a little song.

Audio recording >>


Thank God Jensen sings better than me.

:::

from
hunenka

Dear saltandburnboys,

I'd like to use this opportunity to thank you for being the amazing person you are – and I realize it's not easy for you to accept compliments, but please accept this one, it's 100% sincere :)

I only met you several months ago, but I know you're incredibly kind and giving, you're very insightful, and you always have something nice and encouraging to say to everyone. Talking to you is inspiring and thought-provoking, and – this is very important – it feels absolutely safe and comfortable because you have the gift of creating a perfectly secure, friendly, non-threatening environment. Which is why I find myself drawn to your posts: talking to you brings me joy. And I know I'm not the only one. I believe it's people like you who make fandom possible.

I hope you'll have a wonderful birthday – because there really is a lot to celebrate.
hunenka

:::

from
hybridshade


:::

from
idontwant_candy

You are so important to me, so, so important. I know we only know each other over the internet but I swear to God I think of you every single day. It's like I know you anyway. You're such a gem in this fandom. You know your J2 stories are some of the first ones I read when I first started out. I literally spent HOURS reading one after the other. I really enjoyed them and I enjoy everything you continue to write.

I feel like we've been through a lot together. Many of your struggles are also my struggles. When you deleted your journal for a few days I was really depressed over it. I NEEDED you to come back for things to be right. You're sort of a muse to me. You inspire me, and I'm really happy we have the friendship we do. I know I can talk to you about anything, without fear of judgment. You're an awesome friend. You make me happy I joined the SPN fandom.

You make me happy in general. You also make me sad. I wish I could physically be there when you're down on yourself. If I had the means you best believe I'd be making a trip to the UK so I could hug you as fiercely as I can because you're worth something. You don't believe that, I know. But I care about you, and I'm not just being nice, I'm not just saying this to make you feel better (though I hope it does), I'm just telling you my genuine feelings. I'm not someone who doesn't say what I mean; so I when I say I enjoy your fics, I DO, when I say I care I DO, and when I say your self-deprecation is completely unfounded I MEAN IT. If you have just a quarter of the personality IRL as you do online you're a truly wonderful person who I'd be happy to know personally.

I really hope this project saltandlove might get you to see, maybe just an OUNCE of how much people appreciate you. Not just your fics, but you as a person. You've always supported us. I hope this shows how much WE support YOU. You are not alone. We love having you with us! And I know you've had some assholes say some shit in the past that just wasn't true. It's a testament to your strength that after those hateful messages, you're still as bright as ever. That really shows your inner strength, even if you don't believe you have any. But I can see it.

I think there's definitely a light at the end of the tunnel for you. I know you've had a hard past few weeks, hell, a hard life. Things will get better, even if they get better in little spurts of happiness and big bombs of sadness. That's life, for all of us. It's our mentality that lets us cope with it, and I know from here on you're only going to get stronger and stronger, and one day you'll have that self-confidence to think "you know what? I'm actually pretty fucking neat." I, and many others, already think that about you. You're a wonderful, helpful, and rare individual.

I hope you enjoy the awesomeness that is saltandlove! I'm sure there's others that can get the point across a lot better than me (and state it much more clearly) but this is just the little note I'm leaving you. I hope you take at least some if it to heart. Love you babe.

:::

from
jj1564

"The Mini Boys have a message for you..."




:::

from
whiskygalore

HAPPY BIRTHDAY!!!

I hope you have an awesome day! If anyone deserves to have a fantastic birthday it's you. You are one of the kindest, warmest and most generous people on Livejournal. And one of the best friends I have in our little family. I am so thankful that I met you. No matter your own problems, you're always quick to support and help out anyone who needs it, to offer encouragement or hope to anyone feeling low or overwhelmed. Your writing is consistently amazing; I only wish we could persuade you to share a little bit more of it with us!

One of these days the pair of us are going to be brave enough to go to the U.K. con and meet up, damn it. We only live at the opposite end of the country it's not that far! In the meantime have the most amazing birthday ever and remember how much you are loved here.

Many many hugs and disgustingly sloppy kisses, Karen xx :D xx

And as a little prezzie,

*****************************************************************

I promise to fill any prompt of your choosing, no
matter how vanilla or how kinky. Just as long as you
don't mind waiting, and Jensen either gets twinkified,
slightly damaged or well and truly fu...satisfied.

Signed in (non-demon) blood, kiltsocks xx

******************************************************************

:::

from
kinkajou

Happy birthday to my awesome brain twin who refuses to be freaked out by any of the creepy-pervy-ridiculously stupid things my brain can come up with, and makes the most entertaining Hannibal episode reactions EVER <333




:::

from
kinkyheels

HAPPY BIRTHDAY MY DEAREST! You are a bright spot in the fandom and on my flist. You've been unfailing kind and supportive to me through thick and thin. You kept me company all day on my birthday and the day was so much better because of you. You have a great big heart and I thank you for sharing it with us.

Much, much, much love, hugs and kisses to you, darlin' - one of the most amazing people I know.

:::

from
meus_venator

Dear saltandburnboys,

Not only are you an awesome writer chalked full of plotty goodness, but you are one of the kindest people on LJ. Your 'fic fu' on SPN storyfinders continually astounds me and you are always there with positive thoughts when people are having a tough time.

I am sending you out my most positive vibes and hope you have an wonderful birthday. If I could stuff Jared and Jensen into my white van and drive them over and drop them off for the day I surely would. It's only the threat of holding up production on Supernatural and yeah, I admit it, the legal ramifications are maybe also a bit intimidating too, but gall darn it! you're worth it. : D

Happy Day love. May next year be even better than the last.
((HUGS))
MV

:::

from
milly_gal

Dear SaltandBurn,

you're one of the most funniest, funnest, most giving of people I have had the pleasure to meet on LJ and you deserve all the love. And no avoiding it this year *grins*. Have a happy day honey ♥.

:::

from
runedgirl

Happy birthday! Thanks for your creativity and generosity - I'm so glad to be sharing fandom with you :)

:::

from
sasha_dragon

Happy birthday Hun!

I hope you have a wonderful birthday, and this message is to let you know you are AWESOME!

*HUGS*

:::

from
siennavie

Thank you for being one of the first people to make me feel welcome in the SPN fandom, for making me feel seen and accepted. You are generous with your words, whether they're words of support, enthusiastic fangirling over our shared loves, or your deliciously racy stories. I admire your big heart and your fierce dedication to your friends. You are beautiful, and I'm happy to know you and to be here celebrating this special occasion. Wishing you the very merriest of birthdays!!! :) XOXO siennavie

:::

from
sleepypercy

Happy birthday, sweetie!!! *ALL the birthday hugs*
You are such an amazing person, and I can't tell you how much your friendship means to me. I'm just so happy that in addition to being such a talented writer, you are also a really, really cool chick. I love following all your Supernatural and Hannibal (lol, and Gilmore Girls) thoughts, especially since you are both easy to talk to and very fun and insightful.
Thank you for all the fun chats, and for being an excellent scary-movie-watching buddy. I hope you have a lovely birthday, filled with cake and tiaras and happy moments. And possibly birthday-cake throwing (it's a lot of fun, I promise). And if you want to let your inner-diva out, feel more than free. In conclusion: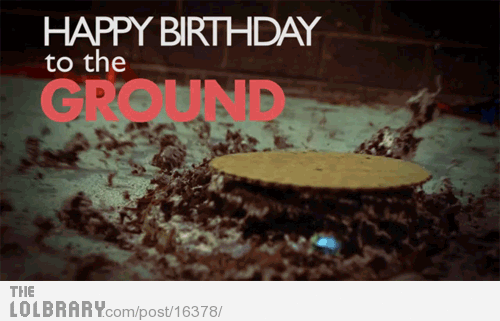 :::

from
somer

Dear salt,

you're one of my best friends here. I love that I can say whatever I want without holding back and you just get it. I love that we have so much in common, often have the exactly same thoughts even. I love your responses to my PMs, they just crack me up. I love our filthy conversations. I love your slips of the fingers which always end up in something naughty.

I. Love. Your. Stories! Period. Every single word, every single sentence, so much talent.

The response I got for this really shouldn't have been a surprise. Everyone wanted to say something, give something. And I think the post is pretty phenomenal. And it's all because of you.

I wish you the best Birthday you can have. You deserve it. I love you, that's all ♥

:::

from
supernutjapan

Wishing the greatest of friends a very happy birthday and a wonderful year.

You've been a pillar of comfort and encouragement to me since the beginning. I just can't describe how special your words have been in each situation. Not to mention you've won me over with your passionate love/hurt fic♡ I'm just hoping I can give you back half of what you've given me so don't you go disappearing on us again aye?

I made two versions of a banner/wallpaper which I just could not chose between. You can find them here : A Birthday Present for You. Hope you enjoy them ♡

Love, supernutjapan

xxoo

:::

from
tifaching

Happy birthday, BB! I didn't know how dirty to go for your birthday, so I went gen... :)

The quote is from the S.E. Hinton book 'Tex' about a mid-western teen with an absentee father whose older brother is determined to get out and go to college.

There are people who go and people who stay; was a line from a book Dean read once and passed on to Sam. Dean was sure that he, Sam and Dad were all people who go. They'd never lingered anywhere long enough to be the other.
John heard the comment, read the book and disagreed. Dean, in spite of the fact that he'd never been in one place long enough to put down roots, was a person who stayed. Sam… Sam had his eyes firmly on the future; on a place in the distance. Dean had eyes only for Sam.

:::

from
wings128

Happy Birthday Sweetheart, I love that the wackiness of global timezoning allows us to be able to talk to each other across the hemispheres. It's wonderful to know that even when everyone at my end is asleep, all I have to do is click a few keys and you'll be right there :) I hope you have a wonderful day. *SUPER SQUISHY BIRTHDAY HUGS* Love Wings ♥♥

:::

P.S. There are probably a lot more people out there who would have loved to say something, but due to RL issues weren't around, like
skeletncloset. But I know that if they were here, they would leave as much love as everyone else.

P.P.S. Thank you
paperbackwriter for making the absolutely perfect and filthy birthday card!